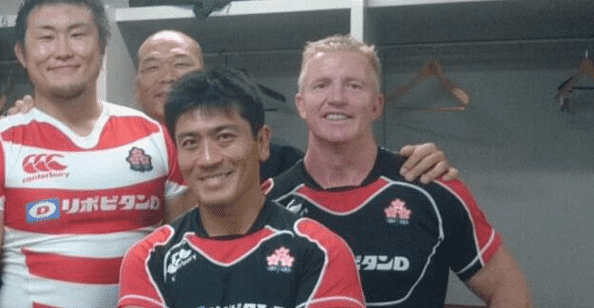 John Pryor Strength In Business
Last Update: October 19, 2016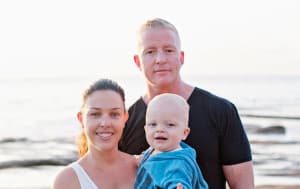 Most people equate strength with power and in business that can be true as well. If you are negotiating from a strong position you usually hold the power in those negotiations.
The same is realized in rugby, those who spend time training and building strength are more powerful than their opponents. The main caveat is that statement assumes your training time is spent in the best way possible. That's where my focus lies.
I have often told my players that they can put in 10 hours a day, but unless those 10 hours are productive, they're wasting 10 hours of their lives. Business is no different. In business I've often said, "If you're going to work 8 hours per day, you might as well make as much as you can and enjoy your work as much as possible." Some of that comes from having a positive outlook on your situation and the other part comes from taking action. Strength leads to power. Unrealized potential is usually traced back not recognizing your strengths.
John Pryor on Rugby
I love the smell of the pitch in the morning. – John Pryor, Rugby Strength and Conditioning Coach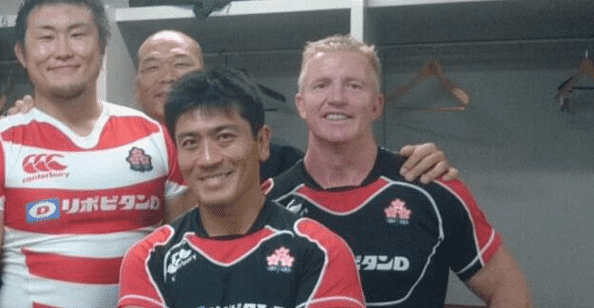 Rugby has been one of the loves of my life as long as I can remember. I love the game, the sport, the competition and even the smell of the grass early in the morning as the sun first hits the rugby pitch. More than anything I love the feeling of knowing that I've done everything in my power to prepare my players to put forth 100%. That effort needs to be greater than that of their opponents so my job is to ensure they're as strong and physically fit as they can be. I leave it all on the field so they can leave it all on the field.
John Pryor on Strength
Don't be STRONG and WRONG! – John Pryor, Rugby Strength and Conditioning Coach
Strength and conditioning go hand in hand in a physical sport like rugby. With immense strength comes muscle mass. If you only focus on building muscle you'll get outrun and out played all day long. We combine strength with conditioning and make our players the best athletes they can be. Some people are blessed with a naturally strong physique and others have to work hard to maintain their strength. I want both of those people to train well so they can run farther and be stronger than their opponents. Without proper training you can be strong and lose. I've told players, "Don't be STRONG and WRONG!" Correct training is like knowing your opponent. If video shows you a weakness you need to be able to exploit it and if it shows your an area of strength, you need to have a gameplan. That's what being strong and wrong will get you into trouble.
John Pryor on Power
Some men are physically capable of steam rolling their opponents, but even if you can, that's not always the best play for the team so we want to have options. – John Pryor, Strength and Conditioning Coach
Power is putting the pedal to the metal and moving at top speed. Lateral acceleration is something that we often talk about in camps and in practice. When you're coming out of a scrum you need to be able to have enough power to immediately begin moving downfield. In our game, people won't open up a passing lane for you to drive through so you need to make your own lanes, that's where the power comes in. Someone is blocking the lane and you accelerate. You can run through them and see if you can run them over. You can also run at them and then at the last moment utilize the lateral acceleration we practice and beat them with one of your strengths, intelligence and superior training. Some men are physically capable of steam rolling their opponents, but even if you can, that's not always the best play for the team so we want to have options. Obviously the goal is to put the goal under the black dot and that's what we're moving towards.
When you can combine power, strength and intelligence you have a winning team. A winning team isn't made of the 17 more powerful men in the world, it's made of a combination of strength, power and training. You put in the work and you'll be a champion!
For John Pryor, rugby is a game requiring a thorough and research-based way to deal with preparing if an ideal level of wellness is to be accomplished. As the strength and conditioning organizer for the Japan Rugby Union, Pryor has possessed the capacity to exhibit the distinct advantages of such an approach as the national group has reliably surpassed desires amid global play. Using Pryor's preparation regimen, the Japan Rugby Union finished one of the best miracles in the historical backdrop of the World Cup by vanquishing South Africa.
It was the specificity of the preparation program created by Pryor that assumed a huge part in that triumph, and Pryor keeps on directing intensive research while looking for imaginative preparing procedures with the objective of accomplishing ideal wellness levels for the competitors he is in charge of preparing. Indeed, even with the achievement of the Japan Rugby Union in worldwide play, Pryor has never been enticed by the lack of concern and is continually attempting to enhance the preparation strategies he utilizes. He is presently doing this at the ACT Bruises.
As the chief of Joint Action Group, Pryor is likewise ready to convey his exploration based way to deal with those outside the universe of the game. The organization understands the numerous advantages of enhanced well being and damage avoidance in all workplaces, especially as it identifies with the musculature wounds that can be entirely typical over an assortment of callings. Using instructive techniques, Joint Action Group tries to raise more noteworthy familiarity with the significance of wellness preparing, nourishment, and recuperation for specialists who wish to either abstain from encountering a damage or recoup from a condition.
Joint Action Group, John can use his experience preparing world-class competitors and apply it to the workforce on the loose. Trusting that similar investigation that advantage world-class competitors likewise help laborers in all businesses, Pryor has supported for expanded affirmation of the physical way of diverse workplaces alongside the requirement for enhanced methodologies for guaranteeing word related well-being and health.
Pryor frequently credits his academic experience and outstanding coaches for developing his commitment to building up an exploration based way to deal with wellness preparing, taking note of the numerous points of interest that can be increased through a very particular preparation program. As an alum of Southern Cross University with a Master of Health Science in Bio-mechanics, Pryor has a profound valuation for the estimation of a complete way to deal with wellness and strength preparing that considers how to accomplish adjusted increases best in strength, speed, perseverance, and adaptability.
John Pryor can be found on Twitter. He often posts pictures and videos of rugby.